What's on the bite
Starting the season off in September, you can expect to catch whiting and squid in Port Phillip Bay. As we head into the warmer months, we can find an assortment of species like, King George Whiting, Snapper, Gummy Shark and assorted Reef Species on our 5hr Queenscliff Fishing Charters.
For those wanting to target a specific species of fish we have created our 6hr Snapper charters and 6hr Queenscliff king fish and tuna fishing charters. If you are still looking for a bit more, we have our 8hr fishing charters which head out into Bass Strait in search of sharks from the Gummy Shark to Mako sharks etc.
From May to July we take our 10 meter vessel Poseidon down to Portland on the hunt for the Southern Blue Fin Tuna. Our Portland Tuna Charters are an 8hr fishing experience with a light lunch included whilst we are in search for the tuna.
Meanwhile in Queenscliff, our 8-meter vessel Masai is dedicated to our gummy shark fishing charters in Bass Strait.
Our Queenscliff fishing charters depart from Queenscliff Harbour, however we can also arrange pick up from Portsea.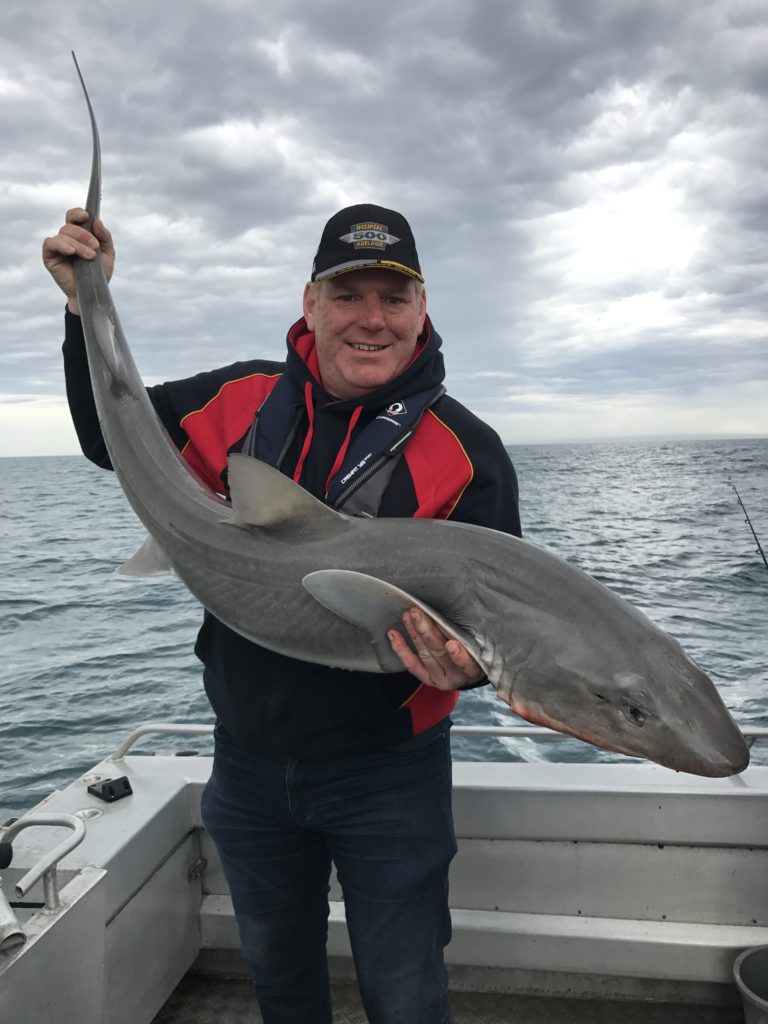 The information in the following table is to be used as a guide only, and does not include any seasonal anomalies.
Species
Jan
Feb
Mar
Apr
May
Jun
Jul
Aug
Sep
Oct
Nov
Dec
Barracouta
Bluefin Tuna
Gummy Shark
King George Whiting
Reef Species
Salmon
Shark
Snapper
Squid
Yellowtail Kingfish
LEGEND:

■

Excellent

■

Good

■

Poor

■

Undetermined