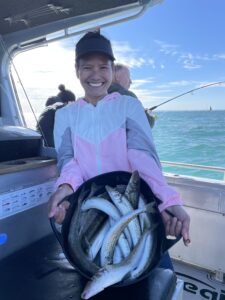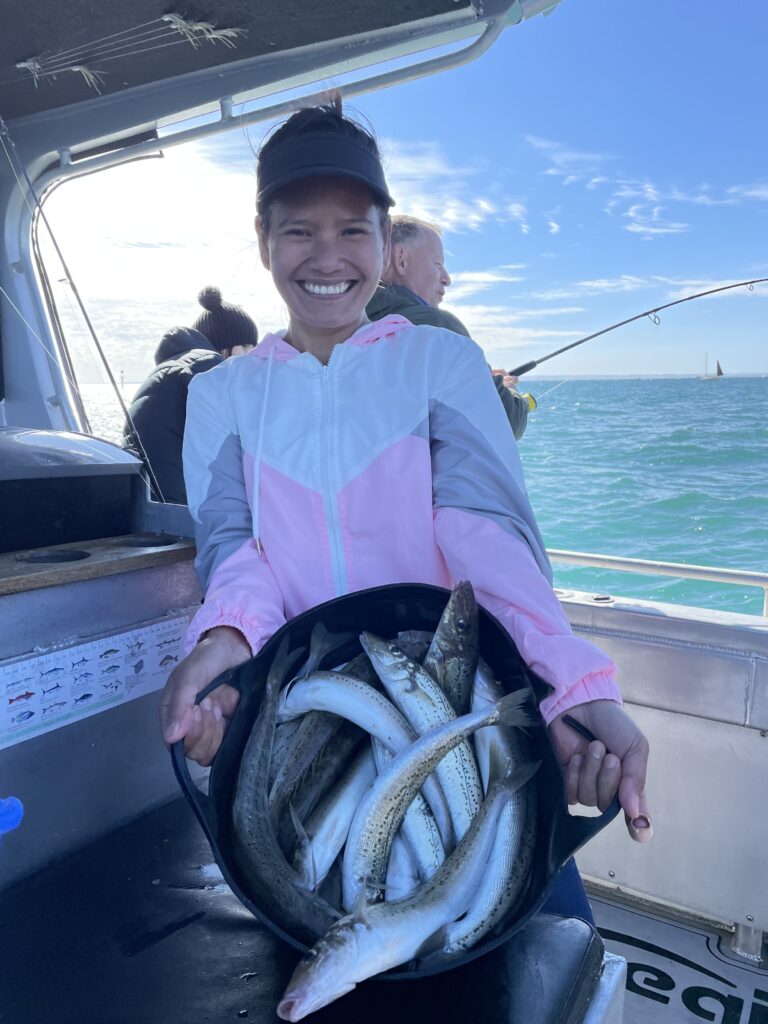 Queenscliff 5 Hour Charter
5 hour charter
1st September to 31st May
Departs Queenscliff 5.30am and 11am
From $160 per person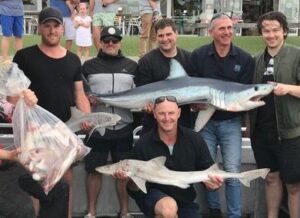 Queenscliff 8 Hour Charter
8 hour charter
1st November to 31st March
Departs Queenscliff at 5.30am
From $300 per person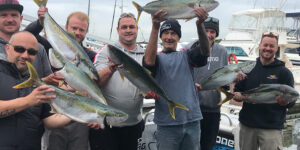 King Fish & Tuna Charter
6 hour charter
1st February to 10th April
Departs Queenscliff at 6am and 12:30pm
From $250 per person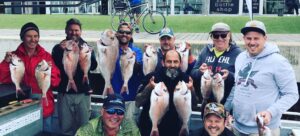 Evening Snapper Charter
5 hour charter
1st November to 15th December
Departs Queenscliff at 4.30pm
From $250 per person
Gummy Shark Charter
6 hour charter
1st May to 31st July
Departs Queenscliff at 7.30am
From $250 per person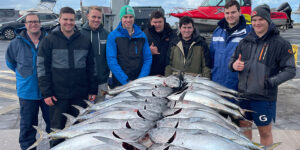 Portland Tuna Charter
8 hour charter
20th April – 30th July
Departs Portland at 7.30am
From $300 per person (weekdays)
$350 per person (weekends)
Our fishing charter structures aim to target assorted species whilst fishing Port Phillip Bay, Bass Strait and Portland fishing grounds, and for various durations to suit all anglers.
Charters include:
All fishing equipment
Toilet facilities
BYO Food & Drink
We clean the fish!
Portland Charters also include:
Fully enclosed toilet
Coffee machine
BBQ
Protection from the weather
Corporate Bookings
Larger groups or corporate bookings can be arranged using a multiple boat fleet.
Deposit
Deposit of 30% required at time of booking.
Remaining balance on day of trip
Cash
Credit Card*
* Credit card payments attract a fee of 1.5%
Departure Point
For directions and maps of our departure/meeting points view the Charter Location pages.
Please confirm your preferred departure point upon booking.