Our 4 hour evening Queenscliff fishing charter is all about enjoying your summer evening out on the water! We focus on what's biting on the day, which could be ranging from squid, whiting, flatties and reef fish. Our 4hr trip is designed to stay in the bay, making it ideal for families or those looking for a leisurely fish whilst watching the sunset.
Ideal for catching squid, whiting and flatties, we target what's biting the best on the day, taking the conditions on the day into consideration
We supply all bait and tackle and bag all the fish for you
27th Dec to 30th of Jan
Departs Queenscliff 4.30pm
Portsea pick up available
Poseidon is all geared up for our 4hr trips
Poseidon takes up to 10 people (plus 2 crew)
From $150 per person
This fishing charter is a shared charter, however if you would like to whole boat for your group only, then you can secure the boat for your group by booking for 10 people.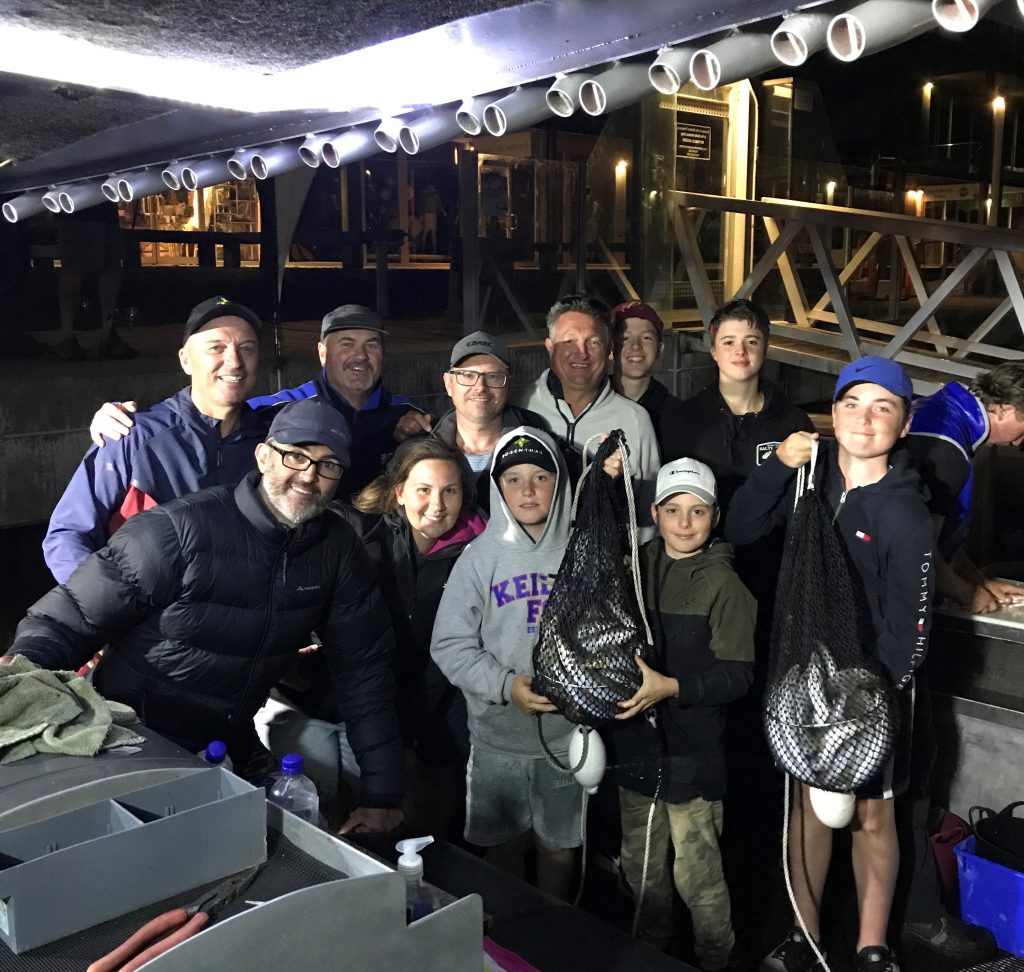 Book Online
Select your date to search for availability for the 4 hour evening Queenscliff Fishing Charter. Please note this charter is only available from 27th Dec to 30th of Jan.. For bookings outside these dates see our book online page to choose from our other fishing charters. Please read our charter terms and conditions before booking.
Searching Availability...
Want to know more?
If you'd like to know more before booking simply call us on 0409 007 068 or fill out the enquiry form.
We've also covered some of your common questions in the FAQs section of this page.
Common Questions about Queenscliff charters
Where does the charter depart from?
Queenscliff Harbour, Shop 1B-A, Building/4 Wharf St, Queenscliff VIC 3225, which is 20 minutes past Geelong.
Can you pick up from Portsea?
Yes, we can pick up from the Portsea Pier, when booking simply select Portsea pick up as an add on option.
Do we need a Victorian Fishing Licence?
Yes. As a requirement of the Victorian government all anglers, including clients on fishing charter vessels, are required to obtain a Recreational Fishing Licence prior to their charter. See Recreational Fishing Licence for more details.
What do I need to bring?
Check out our FAQs for what to bring and more handy info.
Photo Gallery