Fishing Charters from
Queenscliff and Portland
Enjoy a shared or private fishing charter with Gone Fishing Charters. We take pride in extending local and professional knowledge to clients wanting to experience a fishing charter at all levels. All our charters are available as shared or private. Our Queenscliff charters also offer a Portsea pickup option.
Seasonal Queenscliff and Portland Fishing Charters
Gone Fishing Charters run Fishing Charters in Queenscliff and Portland, Victoria. Our Queenscliff Fishing Charters head out to Port Phillip Bay and Bass Strait, where we focus on fishing a variety of seasonal fish, even Mako shark during the warmer months. Our Portland Tuna Charters are a seasonal fishing experience, during May-July.
We offer fishing charters in Port Phillip Bay and Bass Strait and our charters depart from Queenscliff or Portsea, making it ideal for anyone in Melbourne and Geelong. We also offer our Portland Tuna Fishing Charters, always excitement on board chasing the elusive Southern Blue Fin Tuna. Check out the fish species for the range of commonly caught fish in Port Phillip Bay and Bass Strait.
Our fishing trips are available as shared or private charters and range for 5 to 8 hours. They are ideal for beginners to experienced fishers and make an idea gift!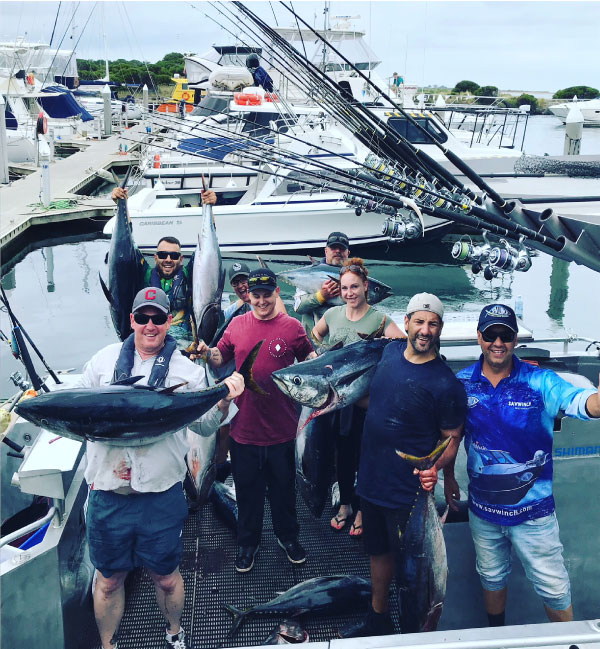 Our Skipper & Boats
Gone Fishing's Skipper Chris is a qualified charter operator with over 15 years experience in the industry and has fished extensively in Port Phillip Bay, Bass Strait and Portland. His knowledge of these areas has been gained through hands-on experience by being out on the water almost every day of the year. Chris's fresh approach and experience make for a fishing trip long to be remembered.
Our charters operate on the (boat type/size) Posieden or the 8.7m Oceaneer Masai.
What's been catching
From May to July you'll see Southern Blue Fin Tuna in Bass Straight and etc in Port Philip Bay. In the warmer months Victoria's sea's treat us to etc. Across the year …. Australian Salmon, Gummy Shark, King George Whiting, Snapper, Yellowtail Kingfish and Assorted Reef Species. Visit What's Biting to find out whats available this time of year or follow our socials.
What our customers have been saying…
With over 50 Google Reviews and a 4.8 star rating we pride ourselves on quality and professional experiences for our customers.
Luke via Google Reviews
Great day on the Snapper!
Chris and his team are super professional and make the trip totally enjoyable. If your looking for a charter this is the one!

Robert via Google Reviews
Thoroughly enjoyed the day with Gone Fishing Charters. The crew were friendly, attentive and professional. The knowledge they shared was invaluable. Nothing was too much trouble resulting in an exceptional fishing experience. Have been on other charters over the years but this one was most impressive. Would highly recommend Gone Fishing Charters if you want a thoroughly great day with a team of expert fishing professionals.

Dusan via Google Reviews
Highly recommend Gone Fishing Charters! Our group of 8 had a great day out with Chris and Stefan who were working hard all day to ensure we bagged out on Tuna. Amazing boat, great coffee and lunch on board. By far the best fishing charter we have ever been on!

For more great content check us out on iFish TV and Reel Adventures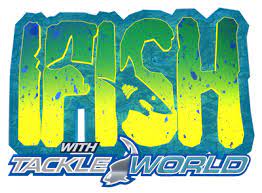 iFish TV
iFish follows Paul Worsteling as he tackles fish from all around the world in this fast-paced fishing TV show with heaps of action. Watch the video to preview our segment.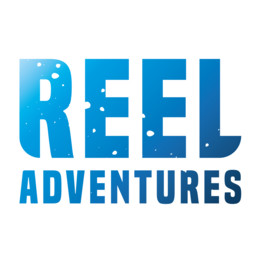 REEL ADVENTURES
Tune in to our fishing report on Reel Adventures with Patrick Dangerfield and Aaron Habgood.